Remote access provides the capability of getting control over a computer or network from another device. Internet is the most common medium to provide remote access, but for local computers, a local LAN network can be a medium to establish remote access. Remote access is common in businesses as it allows them to connect to a client network to make communication faster and more reliable.
QuickBooks is a widely used business utility tool that helps in accounts and bookkeeping. There are almost 5 million worldwide QuickBooks users, and of those users, 3.5 million are from the United States alone. This network of QuickBooks relies on its productivity and quick accounting features. One of those many features that QuickBooks provides is remote access on their desktop and online versions that helps to easily connect to your clients, partners, or new customers. This article is oriented to help you know everything on the topic, how to gain remote access to QuickBooks enterprise, starting with the Intuit-supported remote access options.
 What are the Intuit Supported Remote Access options?
Switch to QuickBooks Online: Quickbooks online provides more dynamic options with easy data synchronization over other QuickBooks software. Intuit allows QuickBooks desktop remote access to switch to the online version.
Cloud hosting:

Remote access to QuickBooks desktop allow users to upload files on the cloud on third-party servers. Once connected remotely, users can access all connected QuickBooks devices from their computers.

QuickBooks remote access tool:

The remote access tool help in different ways to perform serval options like copying and printing from a remote computer. The remote access tool works upon the connectivity software Cisco Webx making it a reliable tool.
What are the benefits of QuickBooks Remote access?
QuickBooks remote access is a practical tool that makes overall communication faster and more effective. The QuickBooks remote access not only helps to save time but helps effectively utilize company resources. Here are some of the benefits of QuickBooks Remote access:
 

Easy to access cloud servers.

Reduces the number of on-site visits to minimize the cost to the company.

Better control over company accountants for more transparency in the organization.

The QuickBooks remote access reduces the use of paper.

The QuickBooks remote access helps in keeping the accounts up-to-date with real-time changes.

The QuickBooks remote access helps to promote more inclusive judgments.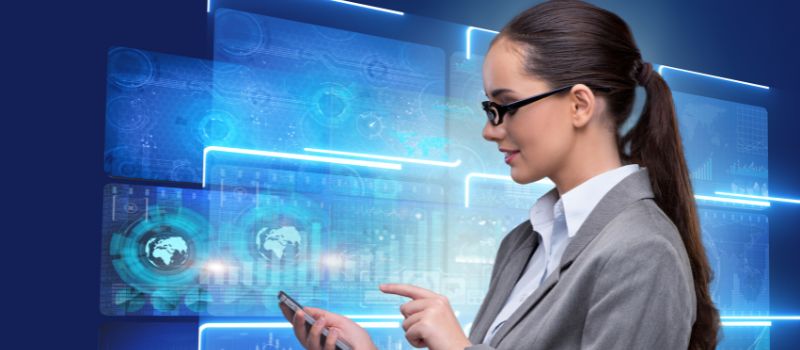 How to Access QuickBooks Enterprise Remotely
 

Log in/sign up (for new users) on your QuickBooks account on the official Intuit website.

Open the website account and log in with your QuickBooks credentials.

Open QuickBooks desktop and go to "Setup Computer" to download the remote access tool.

Fill in the system name under the "Nickname" field and click the "Next" button at the bottom.

Mark the box next to the "Settings" option from all checkmarks.

Click on the available options that ask for the type of subscription.

Once the appropriate subscription is selected, click "Next" and go to the next step.

Check the box alongside the "Authentication" option.

(

Note:

The step requires a phone for authentication by QuickBooks technical staff.)

Once you enter the received passcode, click on the "Finish" button, and you can access the website with remote access on your computer.

End a remote session by clicking on the "End QuickBooks Remote Access Session" option. Once you perform this step, you remove all the active sessions on the computer.
QuickBooks remote access is an effective tool that is helpful in many ways. It can give you easy access to the client network, and effective communication provides more transparent accounting and aims at the overall benefit of an organization. 
This article was a guide for all the questions on QuickBooks remote access and how and the ways you can effectively utilize it for your business. We have many great QucikBooks solutions in our articles and blogs published on our website. 
If you want to talk about your QuickBooks product, give us a call on our numbers, and our technical staff will be ready to answer your query in the least amount of time. Or, submit your question on the contact page, and we will call you back soon.
Also Read:- How to Upgrade From QuickBooks 2013 to 2016
Also Read:- Lowes Synchrony Bank Card Login Issue