1. What are Paystubs and W-2s?
Paystub or payslip is a detailed statement of the salary given to employees at the end of every month. A Paystub must contain the complete salary breakdown including deductions, CTCs, and reimbursements. 
W-2s (Wage and tax statements) are documents provided by the employer to the IRS (Internal Revenue System) for tax deductions made by companies of their employees. W-2s forms are also available for the employees for tax-related purposes.
According to the federal law of the United States, companies are allowed to deduct the taxable income of every employee at every paycheck and pay the IRS. The employee can use the W-2s forms to fill out FICA reports.
QuickBooks's payroll has an easy-to-use feature to fill W-2s forms and disburse Paystubs to employees. This article will help you to prepare Paystubs and W-2s and understand easily how to invite your employees to QuickBooks Workforce.
2. How to invite your employees to QuickBooks Workforce?
QuickBooks lets you easily reach out to your employees through QuickBooks Workforce. To learn effectively how to do this, follow the below-mentioned steps.  
Step 1 – Sign in to your QuickBooks 
On your

QuickBooks

Desktop log in to your

QuickBooks Workforce.
(Note: You can access Workforce if you have admin rights).
Check for all the advance QuickBooks releases and payroll-related updates on your QuickBooks Desktop.
On your workforce, go to the Employees option and click on "Manage Payroll Cloud Services." Check the status and turn it to "ON" mode.

Select "Create a PIN" to create a PIN that is required to send the payroll-related information. Click on the "Save Changes" option at the bottom.
Return to the QuickBooks

home page by clicking on the home-page option at the top of the confirmation screen. 
Step 2 – Upload Paychecks and W-2s
A. Upload active Paychecks
Upload details on paychecks and send them to Intuit once you have successfully logged in to your workforce by choosing the "Send" option.
(Note: At this step, will have the "send" and "Receive" data options. Select "Send" at this step)
A prompt will appear on the screen that will ask for a PIN. You need to enter the PIN that was created at the time of Sign-in.
B. Upload Past Paychecks
QuickBooks has options to send Paychecks to your employees that they can easily access. It is advisable that Past paychecks should be entered after active Payrolls.
To upload past Paychecks please follow these steps:
Find the "File" option and select "Print Format". On completing these steps you can choose among other "print pay stubs" options.

On this screen modify the date range for the Paystubs when paychecks were rolled out. 
(Note: On this step upload the paychecks of the present calendar year and at max upload only 200 paychecks for smooth functioning.)
Select the "Send Online" option which will take you to another screen that prompts payroll PIN. Once done, choose all the data to send and click on "Send".

Once all the above steps are completed, upload the W-2s forms. Please make sure that employees can view their W-2s for the current tax filing duration.
An add-on for users who are using QuickBooks with Desktop Payroll Enhanced or have Desktop Payroll Assisted doesn't have to manually send W-2s forms because this feature automatically sends W-2s forms to the employees on the workforce automatically.
Step 3 – Send an Invitation to your Employee
QuickBooks workforce lets you send invites to your employees so that they can see their paystubs and W-2s easily. Once all the above-mentioned steps are completed employers can send invites using these steps.
On your workforce search for the "Employees" option and select "Manage Payroll Cloud Services". 
(Note: If the "Manage payroll cloud services" option is not visible, make sure to use the latest version of QuickBooks for smooth functioning at this step.)
Send invites to employees by the "invite Employees" option. Select employees that you want to be incorporated into the workforce from a list of employees appearing on the screen. 
(Note: This shows only the employees that are using QuickBooks. New invites can also be sent directly to their Email Ids.)
Find all the employees who were invited from the status column at the bottom of the screen.
Some points to note 
Several times an error occurs where an invite page is unable to load. This type of issue is usually to incompatible browser setting that is hindering some functioning of the website. 

You can check the ActiveX components on your internet browser which works for most cases. 
Once all the given steps are complete, employees will receive a link in their emails that will direct them to the workforce. In the workforce, they can see all their paystubs and W-2s forms easily, from anywhere on the internet. 
Setups for new employees
On the workforce find "Payroll" and select "Employees". After this step goes to the "Add an employee" option to add a new employee.

Add the email addresses of new employees in this step. This sends an invitation to employees to find their paystubs and W-2s forms.
(Note: To add personal information of your employees, you can ask them to fill in their tax information, banking, and banking and personal information in the QuickBooks Workspace CheckBox.)
Once an employee accepts the email invitation, you can ask them to generate their customize Intuit account. This helps them to hand in User IDs, security information, and personal info.
Track employee Setup Status 
QuickBooks Workforce helps users to see the the status of installation of employees. This can be viewed by following these steps.
Select "Payroll" and click on "Employees."

Find the employee that you want to send the invitation from Employees display status and invite them to TSheets.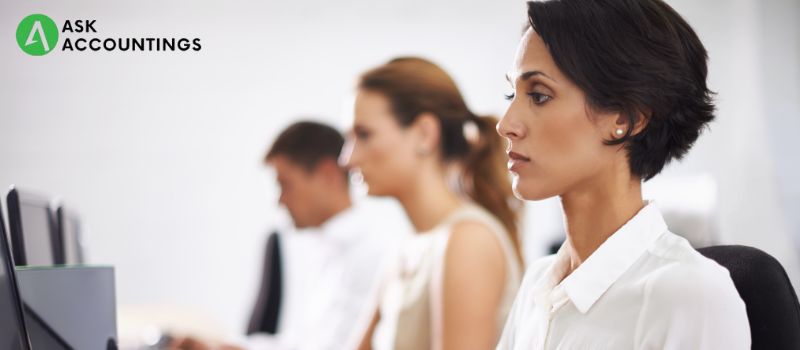 How to Cancel or Resend an invitation in QuickBooks
Users may require to cancel invites sometimes. This could generally happen in cases like when an invite has been created by mistake, a wrong email address has been typed, or changed the email address of an employee. 
Users can follow these steps to resend an invitation.
Go to Intuit Online payroll

Find the "Discover Employees" option and click on "Employee name".
Go to "Employee Site Access" and click on "Edit".
Click "Online paystub access" fill new email address of the employee and verify on the next dialogue box.
Send the invites to the employee by clicking on the "Send Email" option.
QuickBooks workforce for other QB versions
QuickBooks Online (Elite and Premium) versions lets the users easily track employee time on TSheets. Time tracking is only available once the invite is accepted, by the employee. 
QuickBooks Desktop Payroll (All Versions)
Users can invite employees to fill out their personal details in QuickBooks Workforce. This should be done during the startup process of QuickBooks Desktop Basic or Enhanced Service. 
(Please remember that QuickBooks Desktop Payroll (standard, assist) version does not support the integration of personal details by the employees.)