QuickBooks is the choice of every accountant, professional, or business to handle their accounts, finances, and payroll, all credits to it its ideas, endeavors, and purpose to bringing a technological revolution in the field of accounting. Since its launch in '83, it was evitable that QuickBooks was the software to bring change to the accounting world. Even, though much cheaper accounting software is available, unfortunately, they have proved only unsuccessful in comparison to QuickBooks. 
QuickBooks have always been clear about its goal, to bring a revolution to the market that will make accounting easier, hassle-free, and manageable without maintaining Gigabytes of useless data. 
Today, in line with their original mission QuickBooks has a good hold on the market, not necessarily by their reputation, but also by their practical technological incorporations in their new products every year. Since 2005 QuickBooks is updating its software every year with the currently rolled QuickBooks 2016 version. 
Updates and features (QuickBooks Version 2016)
Track your bills

easily in one place with this new feature. Forget about collecting data from multiple reports. Get all your transactions, pending bills, purchase orders, and receipts, all included in this feature.

With the Fiscal Year-to-Last Month Report,

you can easily filter and generate all the pending reports of the past fiscal year.

In QuickBooks 2016

, don't worry about going through thousands of transactions to get just one transaction. Now you can filter out transactions by using the

Payments Screen Search Option.
Available in Version 2016

, use the

Auto Copy Ship-To Address

option that automatically detects addresses from your sales order. 

Remove multiple docs from the send queue in one go with the

Bulk Clear Send Forms

option.

QuickBooks 2016

has

Continuous Feed Lable Printer Support

that helps users print all the data in a single continuous label, in addition to the available label sheets in previous versions.

QuickBooks 2016

helps users easily upgrade existing files with backups with a simple dialogue box.

Users can use the QuickBooks Statement Writer

option in version 2016 which helps them to write transaction statements.

(Please Note:

This feature has a requirement of Microsoft Office 2013)

The 2016 version of QuickBooks

has features that were exclusive to the Pro versions. Users can now write off invoices as bad debts, manage discrepancies in past transactions, and segment books easily using period reporting capabilities. This new feature also enables users to review to manage using the review list changes function.

Mac QuickBooks users

have new updates with easy access to new features like column resize ability on forms, payments, and invoices. Mac users can now directly print on envelopes. The 2016 version also makes Timesheets easy to fill out which saves time.
 System Requirements for QuickBook 2016

2.5 GB disk Space. 

2GB minimum Ram.

250MB for MS .NET package.

2 GHz min req processor.

8GB RAM must (4GB acceptable, but slow function)

Native Windows. (ex. US windows for

QuickBooks

US.)

XGA (1024×768) resolution.

CD-ROM drive must (4xCD-ROM minimum)

Internet connection to local servers. 
RAM (Server):
0-5 Users: Minimum 8 GB RAM

10+ Users: Minimum 12 GB RAM 

15+ Users: Minimum 16 GB RAM

 20+ Users: Minimum 20 GB RAM
Operating systems:
Windows 7 (64-bit version). 

(

Note:

Windows Vista 64 V is also supported)

 

Windows 10 (64-bit version)

Linux (only with QBES database servers present on OpenSuse 13.1, RedHat 6.8, Fedora 20)

Mac OS X v10.10 (Yosemite). 
(Note: In Mac systems, the printer must be compatible with Mac.)
Servers
Windows 2008 R2, 2012, and Windows Small Database servers. 
Database Servers 

Win 7, 8.1, and Vista are supported.

Windows server 2011, both windows 2008 and win 2008 R2, and Windows 2003 SP2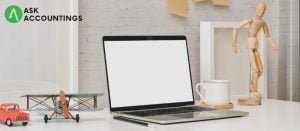 Supported firewalls/antivirus
Avast, ESET, McAfee, Microsoft Security, Symantec, Kaspersky, AVG, Windows Server Firewall (All Editions)
Download QuickBooks 2016

Go to this

link

to download

QuickBooks

2016 Pro.

Select the version and number of users and go to the "Buy Now" option at the bottom of the screen.

To choose

QuickBooks

with payroll chose the appropriate payroll subscription option or else, click on "Continue without Payroll" and click on the "Checkout" option.

In this step,

QuickBooks

asks for relevant personal information about the user such as contact information and payment information. 
(Note: users who are already using QuickBooks can directly go to the "Sign in" option and log in to their existing QuickBooks account.)
Finish the purchase order by filling in the remaining information in this step.
Download the 2016 version from the link sent to you. This is the confirmation mail that has the

product key

for your

QuickBooks. 
(Note: Product Key is a must to use QuickBooks, please store it carefully.)
If you want a manual download for QuickBooks 2016, you can go to QuickBooks' website and go to "Standard Setup". Choose a country and product according to your needs (Pro, Premier, Enterprise, etc.). Once done, you can choose the 2016 version from the drop-down list or search 2016. 
The download can take anywhere from 5 minutes to 15 minutes, depending on your internet connection. But should not take more than 20 minutes. 
If it takes longer than usual you can call our expert consultants.
Installation 
Once the program has been downloaded to your computer, follow the below-mentioned steps to install QuickBooks 2016. 
Go to the "downloads" folder to locate your

QuickBooks 2016

.exe file. 
(Note: Go to your default download folder, but in most cases, it is the "download" folder)
Once the QuickBooks file has been located, you need to keep your license and product number at hand. 
(Note: To find your product number, you can go to the mail sent by the QuickBooks teams. If the purchase was made from a store, it must be on the back of your package.)
If reinstalling the software, go to the Customer Account Management portal and find the Product Id.
Find your lost product or License Id by talking to one of our expert consultants. 
Click on the File named

"QuickBooks.exe"

and follow the instructions on the screen. 
(Note: Please accept all the license agreements which are mandatory in this step. )
Click on the "next" tab to move to the next screen.
On the next screen, you need to put in your License Number and Product Id This should enable you to move on to the next step.

Next, choose between

QuickBooks

Express or Custom and network.
(Please Note, 
For new users, Reinstallations are recommended to use the Express installation. Also, if QuickBooks is to be used by one customer only you can choose Express installation
For Multi-user networks, using QuickBooks remotely or on your company's file server, use Custome and Network install.)
Once you have chosen the correct installation type, you can move to the next step and choose a location for installation. 
(Note: It is advisable that you keep all the files in one place. If the desktop has ample space, install the program on C drive)
Finish the installation and click on "finish and install."

Open the software to activate

QuickBooks 2016

. On the Help Menu choose Activate

QuickBooks.

 
(Note: At this step, QuickBooks will ask for some personal info like Product Id and License number which is required to verify a product.) 
QuickBooks 2016 is a software that can increase the productivity of any organization by smoother functioning and new updates. It offers a good and stable environment for any business.
Some frequently asked questions (faq)
Can you please brief me on some commonly occurring errors?
QuickBooks Error H505:

Occurs from improperly installed QuickBooks. 

Error 6175 0:

The database is not responding to an attempt to open a company file. 

Unrecoverable Error:

QuickBooks has some critical damages that it is not able to recover.

 
Error 1328:

Corrupt files can sometimes cause problems with QuickBooks at Uninstallation. 

Com Error:

The desktop has a firewall, or has viruses that are hindering this problem.

Script Error:

This could be occurring because of internet explorer. Fix javascript files that are compatible with Internet Explorer.
I want to use QuickBooks Online. What are the requirements?
On windows QuickBooks online will work with a computer 1GHz processor, 256 MB RAM, and min of Windows XP. Apple Mac must have an Intel-based Mac running OS X 10.5 or later
Which browsers are supported with QuickBooks?
You need the latest version of Internet Explorer, Firefox, Google Chrome, or Safari (for Mac).
We are always ready to help. We have a desire that everyone to be fully aware of the uses of QuickBooks. We keep you always up to date with our articles and blogs, check out How to Fix Quickbook Script Error
Our dedicated consultants are always there to help you 24×7. You can call us at 111-111-1111.